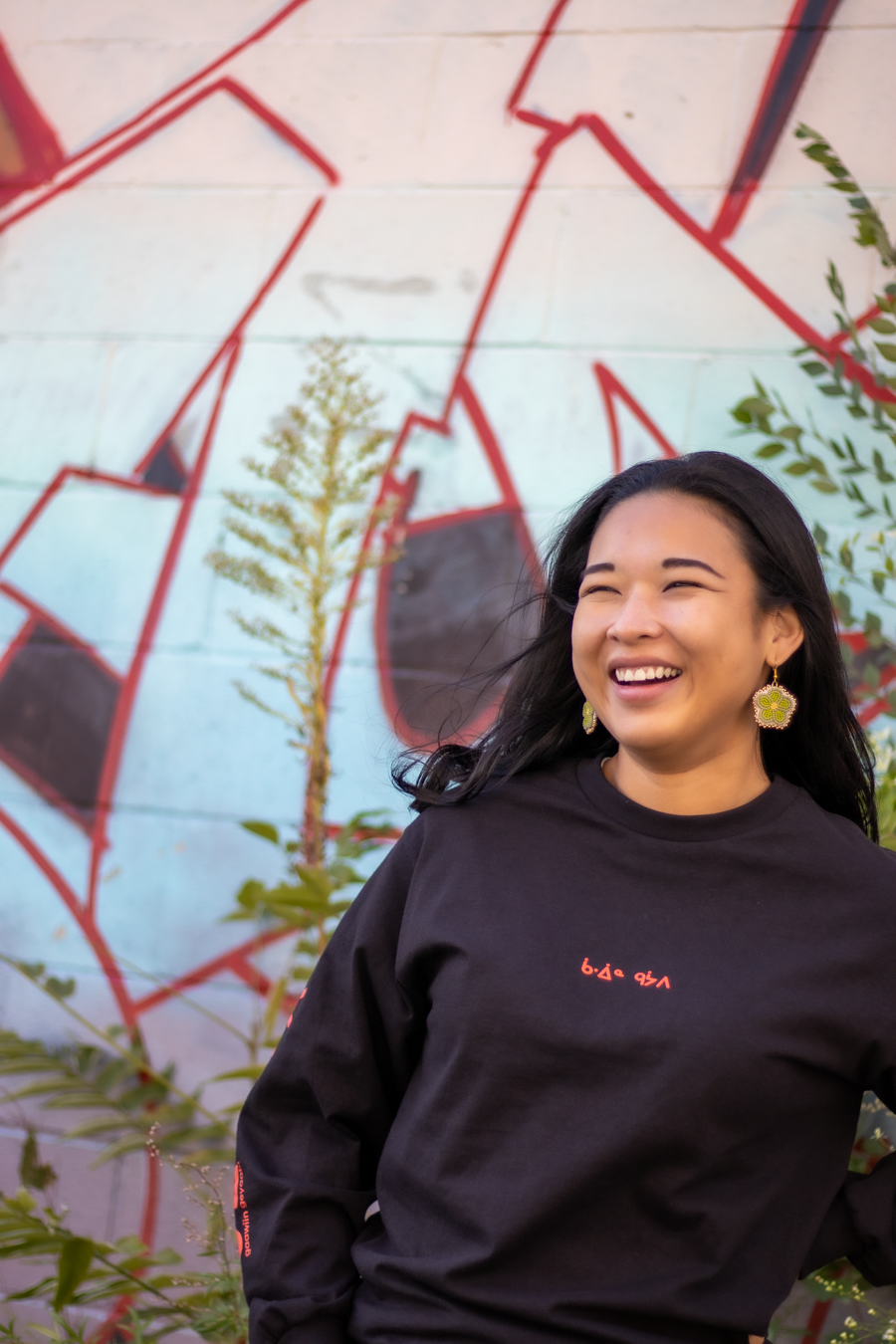 Every conversation starts with aaniin.
We're so excited to introduce you to some of our favourite Indigenous designers, brands, and creators! Why support one Indigenous artist when you can support so many at the same time? We're so proud to host 20 other brands and grow our vision of becoming an Indigenous retailer.

Cultural appreciation is supporting Indigenous makers, brands and businesses. Everything on this website is to be worn by everyone who wants. You're helping us create visibility of Indigenous language, designs, and beadwork 365 days a year!
apparel.
Shop our house brand or check out our apparel favourites that are amplifying visibility with art, storytelling, education. We carry apparel whether it's lounge wear or runway.
jewelry.
Made on Turtle island by Indigenous beadwork designers and jewelry makers.
accessories.
Share information about your brand with your customers. Describe a product, make announcements, or welcome customers to your store.
and more.
art, wellness, stickers, patches and more.